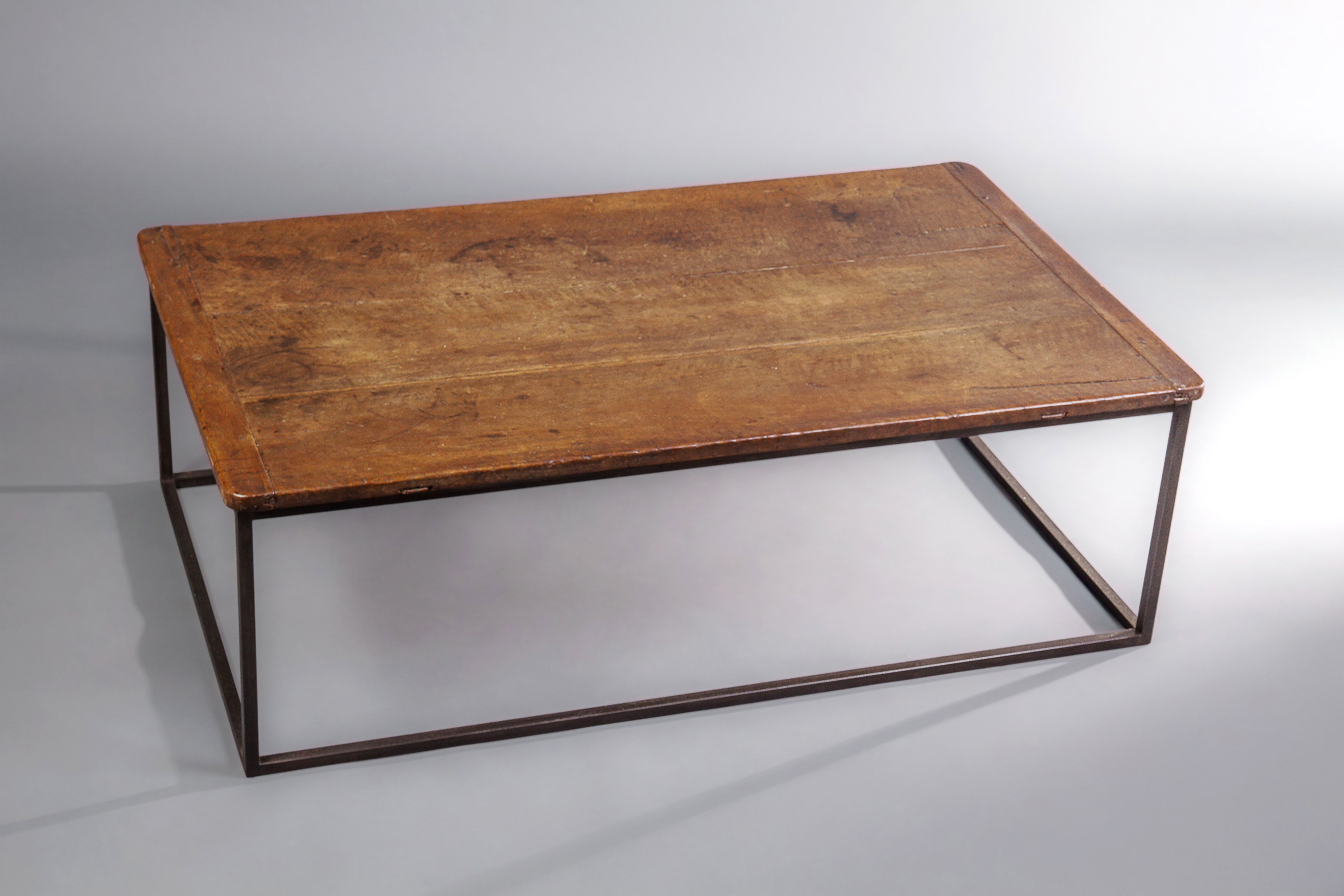 [SOLD] A Superb Spanish Walnut and Metal Coffee Table
Inventory Number: : 160-128

Price: SOLD

Height: 17 inches
Width: 53 inches
Depth: 31 1/2 inches



For more information please contact us
TELEPHONE. 917 414 1827
EMAIL. [email protected]


www.michaelpashbyantiques.com
© Michael Pashby Antiques.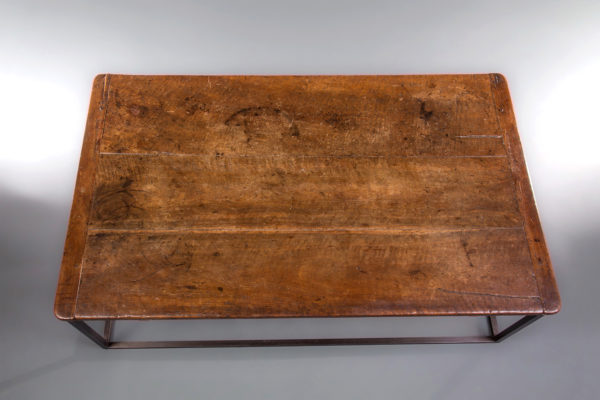 DESCRIPTION
The 17th century cleated planked top retaining its original iron and wooden under stretchers now mounted on a modern metal base to produce a beautifully patinated and attractive coffee table.
The top Spanish c.1680, the base modern.