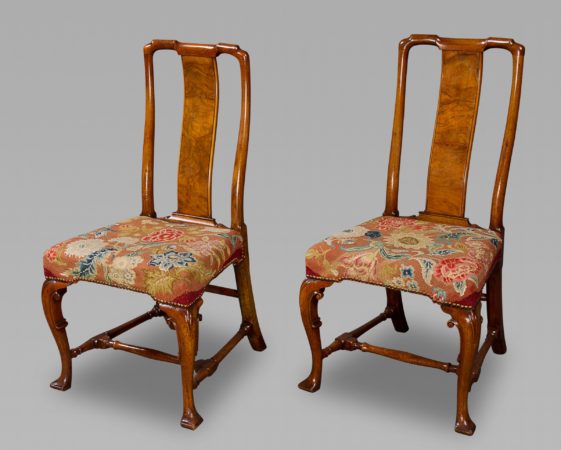 A Very Fine Pair of George I Chinese Back Walnut Side Chairs
Inventory Number: : 140-100

Price: $ 32,000

Height: 39 1/2 inches

Width: 22 inches

Depth: 22 inches

Other measurements: Seat height 18 1/2 inches



For more information please contact us
TELEPHONE. 917 414 1827
EMAIL. [email protected]


www.michaelpashbyantiques.com
© Michael Pashby Antiques.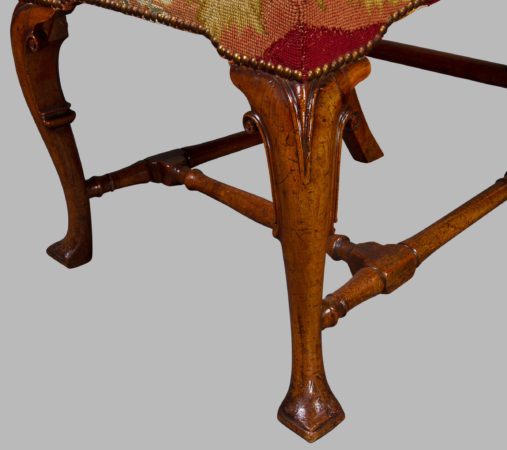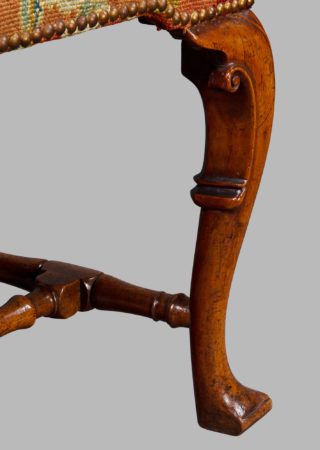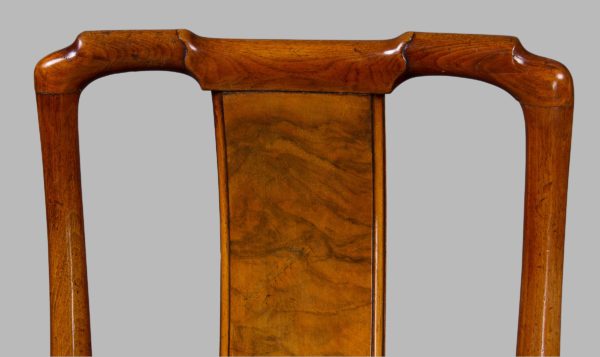 DESCRIPTION
The shaped and molded top rail above a feather banded and shaped splat. The shell carved legs with c-scrolls joined by ring turned and baluster stretchers on pointed pad feet. Covered in later 18th century gros point needlework (the needlework restored). The "Chinese back" on these chairs is derived from 16th century Ming Chinese chair patterns that were adopted by English chair makers when Chinoiserie was fashionable in the early 18th century. A set of dining chairs in this pattern is at Newhails, East Lothian, Scotland which retains much of its original early 18th century furniture illustrated in Country Life 29th January 1987.
English c.1720