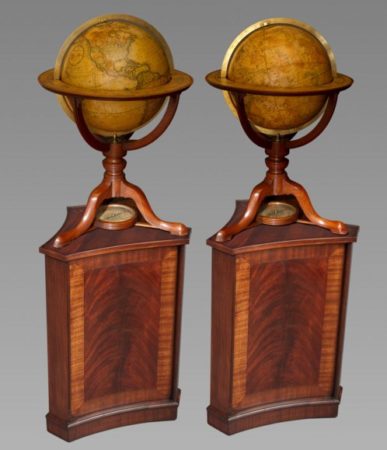 A Pair of George III 12 inch Terrestrial and Celestial Table Globes by Cary's
Inventory Number: : 120-119

Price: $ 60,000

Height: 25 inches

Width: 12 the globes inches



For more information please contact us
TELEPHONE. 917 414 1827
EMAIL. [email protected]


www.michaelpashbyantiques.com
© Michael Pashby Antiques.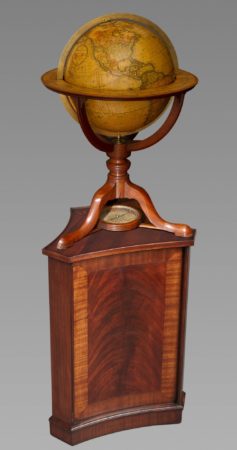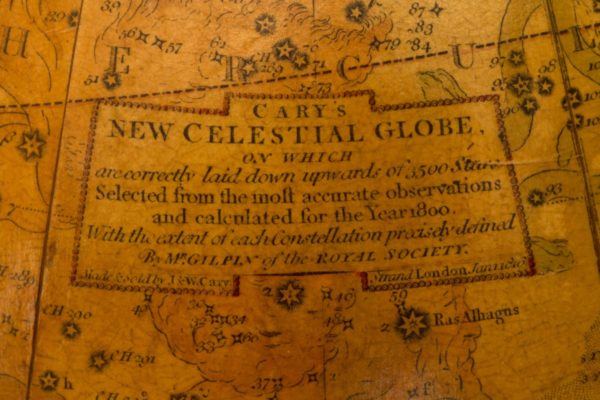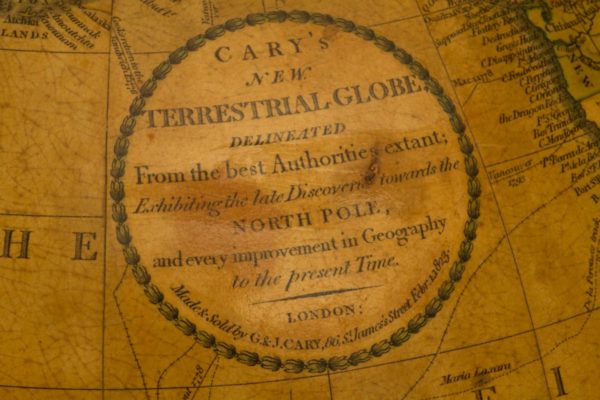 DESCRIPTION
Each with brass meridian within rings applied with printed zodiac scales, raised on mahogany stands with curved brackets on ring turned columns and splayed tripod supports and pad feet joined by a stretcher centered by a compass. The terrestrial globe is inscribed 'CARY'S NEW TERRESTRIAL GLOBE DELINEATED from the best Authorities extant; Exhibiting the late Discoveries towards the NORTH POLE, and every improvement in Geography, to the present Time. LONDON: Made & Sold by G.& J. Cary, 86, St. James's Street, Feb 1, 1823'. The celestial globe is inscribed 'CARY'S NEW CELESTIAL GLOBE ON WHICH are correctly laid down upwards of 3500 Stars Selected from the most accurate observations and calculated for the Year 1800. With the extent of each Constellation precisely defined By Mr. GILPIN of the ROYAL SOCIETY. Made and sold by J.&W. Carey. Strand London. Jan 1 1816'. A very fine pair with original hand coloring and in excellent condition.
Together with a pair of associated mahogany pedestal stands. 
English, early 19th century