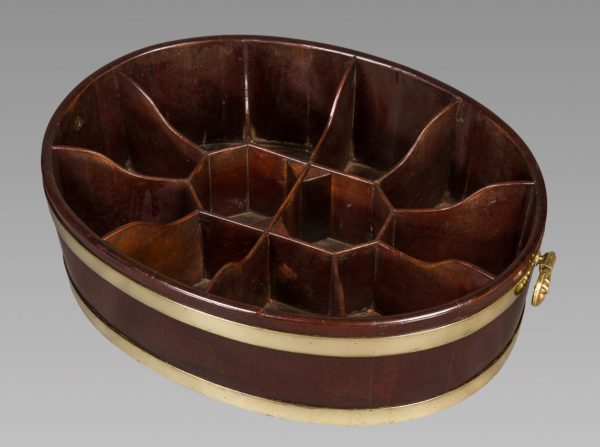 A Fine and Possibly Unique Oval and Brass Bound George III Mahogany Bottle Carrier
Inventory Number: : 150-127

Price: $ 18,000

Height: 8 inches

Width: 25 inches

Depth: 19 inches



For more information please contact us
TELEPHONE. 917 414 1827
EMAIL. [email protected]


www.michaelpashbyantiques.com
© Michael Pashby Antiques.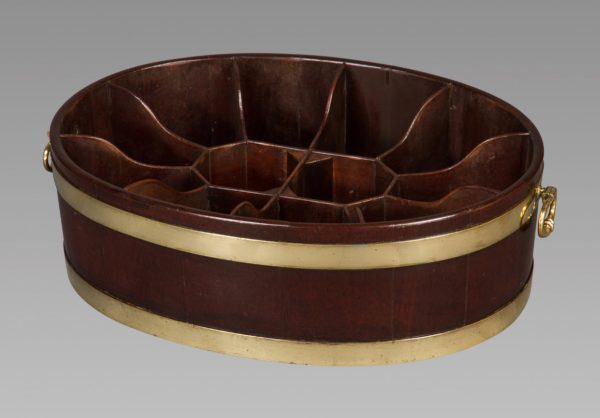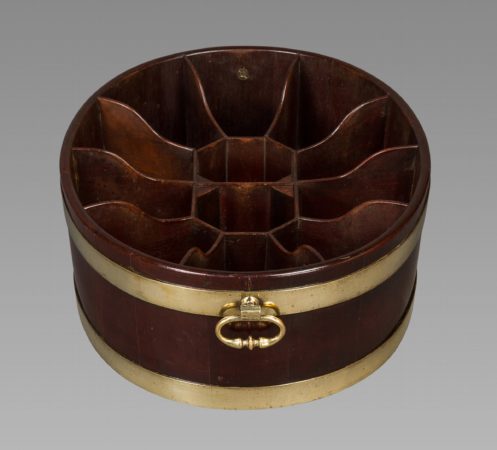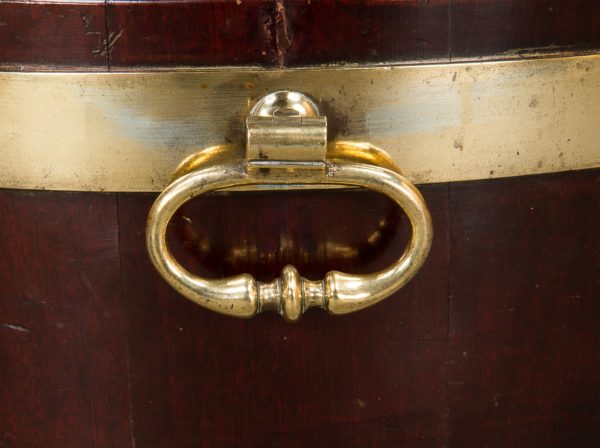 DESCRIPTION
Of traditional shape for a wine cooler of the mid to late 18th century, this piece is somewhat of a conundrum. The brass bound staved oval piece has a fitted interior divided into twelve sections that are original to the piece. On first glance it appears to be a wine carrier as there is no evidence that the piece has ever had a lead or zinc lining, indicating its use as a wine cooler nor is there any evidence that it ever sat on a stand. However the size of the individual sections would suggest that it could hold a dozen double magnums or larger, the resulting weight making it impractical to be a portable piece.
Possibly it was commissioned as a display piece for custom fitted items, but until further evidence emerges, this unique example of fine English furniture can be used to display the finest wines of any great collection.
English, c.1770