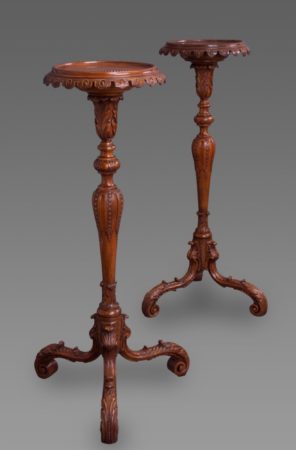 Impressive Pair of Early 18th Century Torcheres
Inventory Number: : 110-137

Price: $ 28,000

Height: 44 inches

Width: 11 1/2 diameter to top inches



For more information please contact us
TELEPHONE. 917 414 1827
EMAIL. [email protected]


www.michaelpashbyantiques.com
© Michael Pashby Antiques.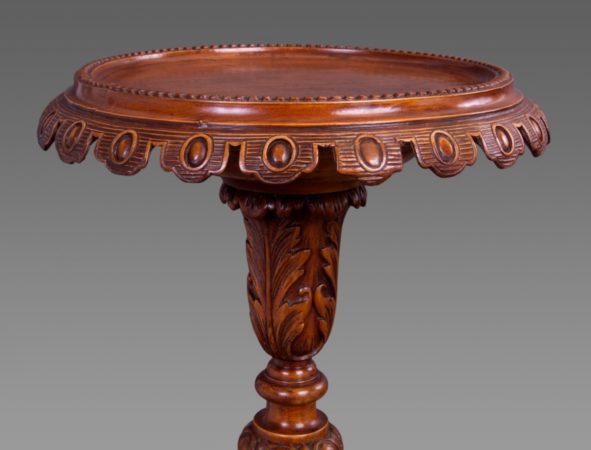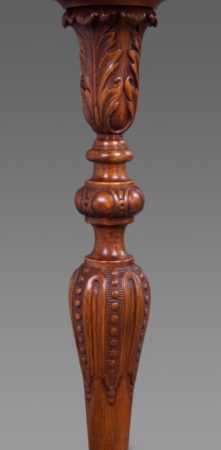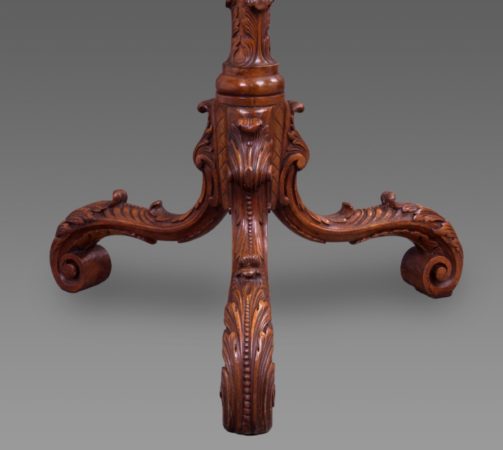 DESCRIPTION
Crafted in fruitwood, each with a molded top with lappet frieze on carved baluster support terminating in carved s-scrolled tripod feet. The fact that the primary wood is fruitwood and that there are variations to the carving indicates that they were originally gessoed and gilded. Each torchere bears multiple collection and museum acquisition marks to the underside of the base. One torchere is marked 342 and 330, the other 841, 33A and 842 and each in yellow paint 44.28 and 44.29. Both retain a label stamped Florence M. Quinn Coll. The marks confirm the present torcheres were part of the original collection that Florence Quinn generously donated to the Huntington Library, Art Collections and Botanical Gardens in 1944 and were displayed in  the Quinn Room that opened to the public on November 1st. 1944 and remained on display until 2005. The Huntington Museum Collection in San Marino, California was established in 1919 by the railroad and utility baron Henry E. Huntington (1850-1927) who was advised by the leading dealer Joseph Duveen during the first quarter of the twentieth century. Huntington acquired an outstanding collection of English and European paintings and decorative arts, the most famous being Gainsborough's Blue Boy. the Huntington continues today as one of America's finest art institutions. Provenance: Florence M Quinn until 1944, Huntington Library, Art Collections and Botanical Gardens 1944-2011.
Continental possibly German c. 1735