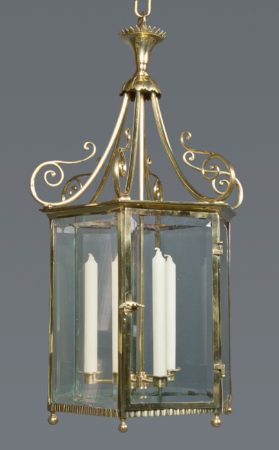 A Good Regency Brass and Glass Hexagonal Hall Lantern
Inventory Number: : 130-143

Price: $ 11,500

Height: 30 inches

Width: 14 inches

Depth: 12 1/2 inches



For more information please contact us
TELEPHONE. 917 414 1827
EMAIL. [email protected]


www.michaelpashbyantiques.com
© Michael Pashby Antiques.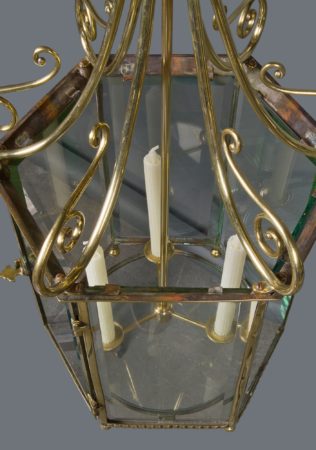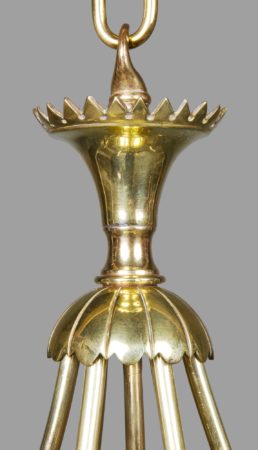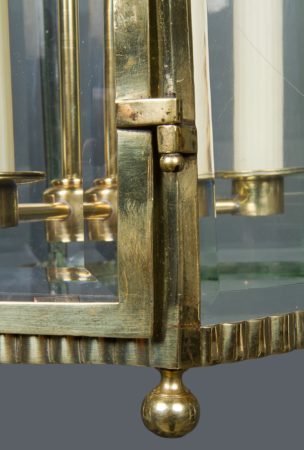 DESCRIPTION
A lantern that has not been converted to electricity, this is a highly decorative and rare survival retaining its original three candle sconces and much of the original glass.
English c.1810