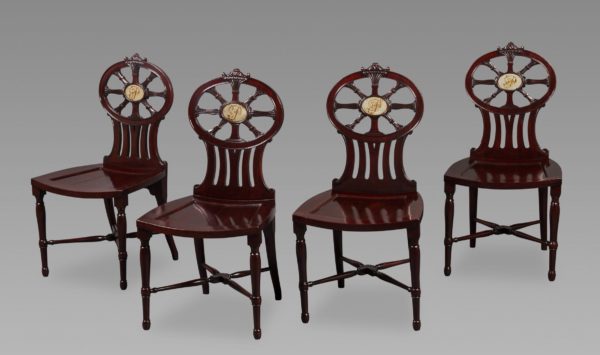 Gillows: Magnificent and Rare Set of Mahogany Hall Chairs c.1790
Inventory Number: : 150-122

Price: $ 28,000

Height: 37 inches

Width: 18 3/4 inches

Depth: 19 inches



For more information please contact us
TELEPHONE. 917 414 1827
EMAIL. [email protected]


www.michaelpashbyantiques.com
© Michael Pashby Antiques.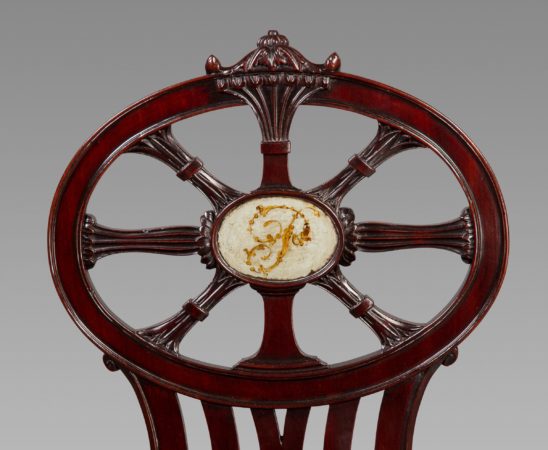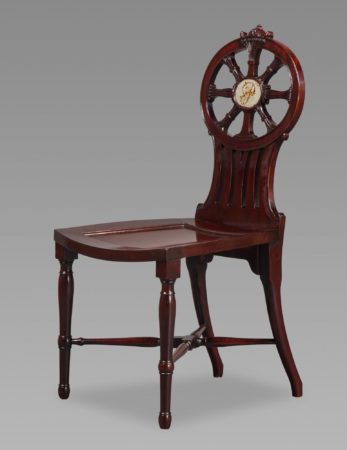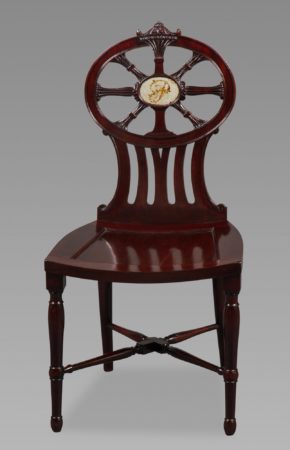 DESCRIPTION
The four chairs of the finest quality mahogany, the backs with an oval six spoked compass design centered by an oval plaque painted with a floral "P," above a saddle seat over four turned legs connected by a joined cross stretchers. Although the initial has not yet been identified with a specific family, two other sets of this rare design are known; a set of eight with the painted initial "C" supplied to William, 3rd Viscount Courtenay and later 9th Earl of Devon (1768-1835) and sold from the contents of Powderham Castle, 29th September 2009 Lots 25-28, and a set of four inset with armorial plaques for Dickin of Loppington Hall and High Sheriff of Shropshire.
The exact design for these chairs appears in the Gillows pattern books housed in the Westminster City Archives and numbered 735/1 and dated to c.1790, and is illustrated in Lindsay Boynton, Gillows Furniture Designs 1760-1800, 1995, pl.255.
English, by Gillows c.1790