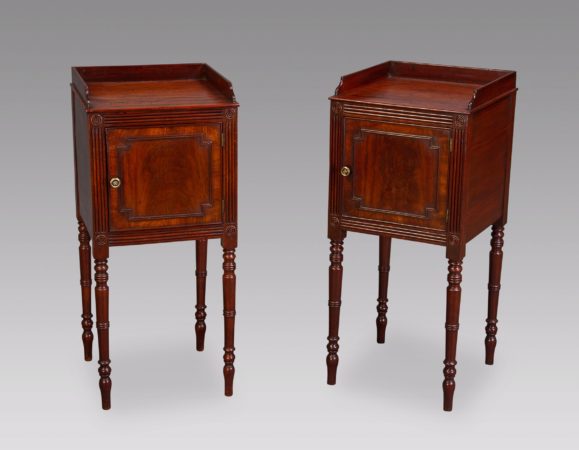 A Fine Pair of George III Bedside Cupboards
Inventory Number: : 150-111

Price: $ 16,000

Height: 32 inches

Width: 14 3/8 inches

Depth: 14 1/2 inches



For more information please contact us
TELEPHONE. 917 414 1827
EMAIL. [email protected]


www.michaelpashbyantiques.com
© Michael Pashby Antiques.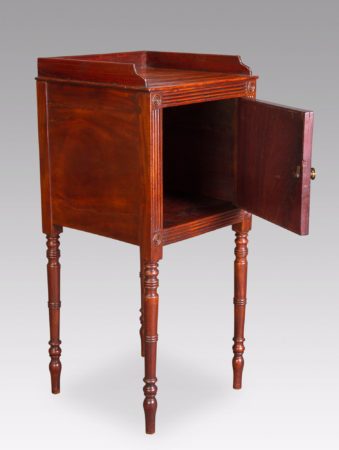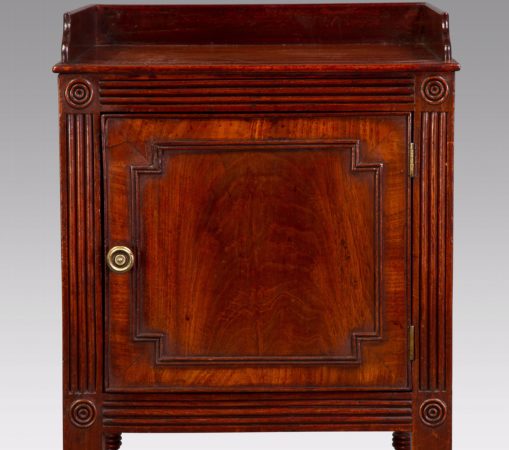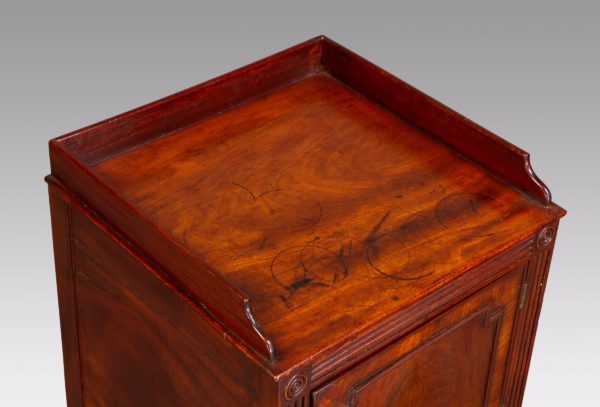 DESCRIPTION
Of Gillows design, with an open tray top above a single door to each piece over elegantly turned legs. With a width and depth of fourteen inches, these bedside tables are both practical and elegant, and retain a very good color.
English c.1800