Description
Product Description
Fine and very rare William and Mary walnut, oyster veneered and line inlaid small table cabinet. The intricately cut oysters inlaid with holly stringing and cross banded in walnut.
The interiors with an arrangement of nine drawers enclosed by double doors and retaining its original brass drop handles and escutcheons. The quality of this piece is very high and would probably have been used to keep valuable item on a desk or table.
This cabinet was exhibited as item no. 95 lent by Lt. Col. Fordham Flower in the Art Treasures of Warwickshire Exhibition, May 29th to July 3rd 1948, Royal Leamington Spa Art Gallery, Warwickshire, England.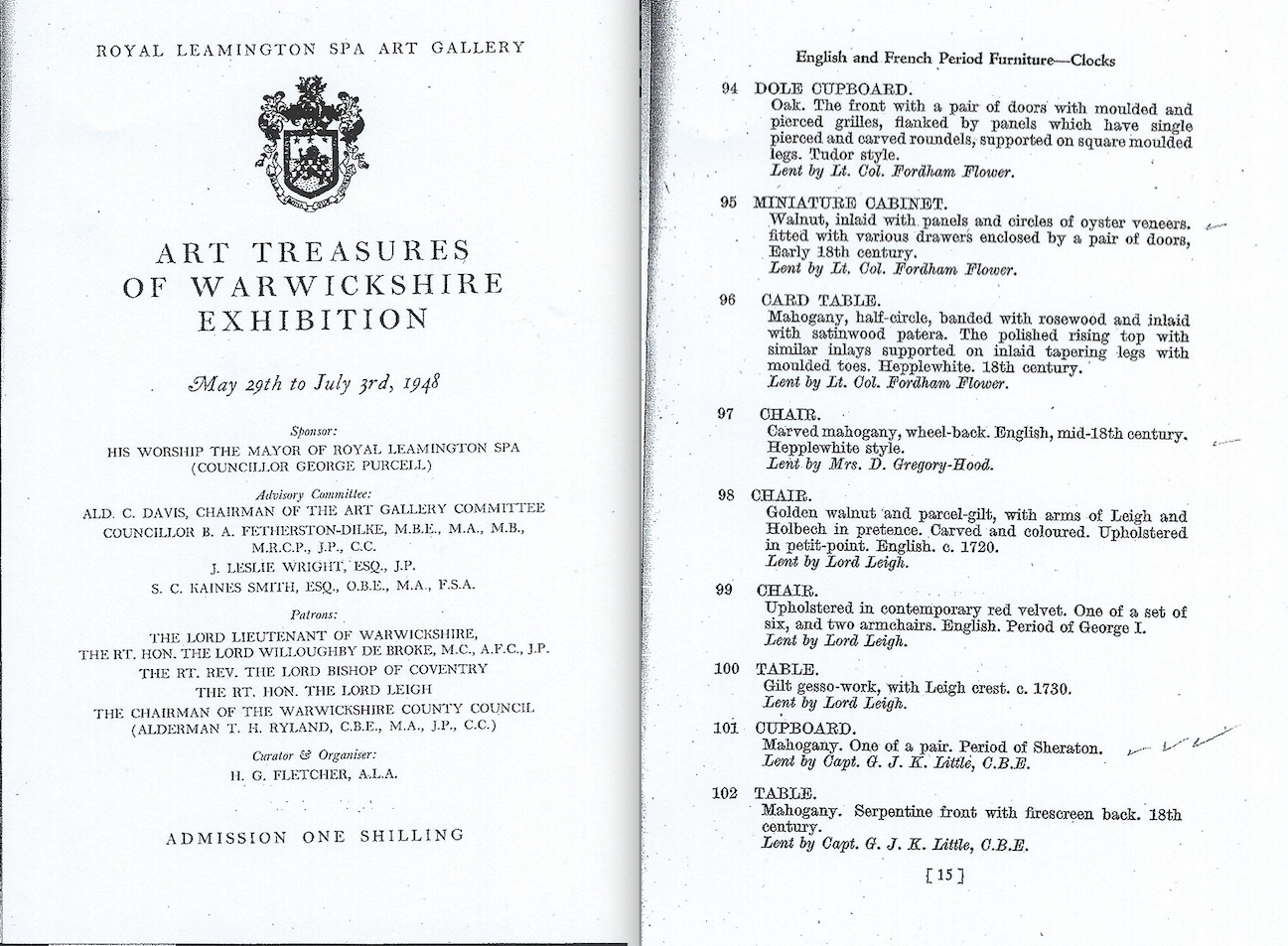 The Flower family made their fortune in the nineteenth century as brewers in Stratford on Avon, Warwickshire and a decendent Lt. Col., later Sir Fordham Flower, created the Royal Shakespeare Theatre for which he received his knighthood.
Acquired from the family.
English c. 1700