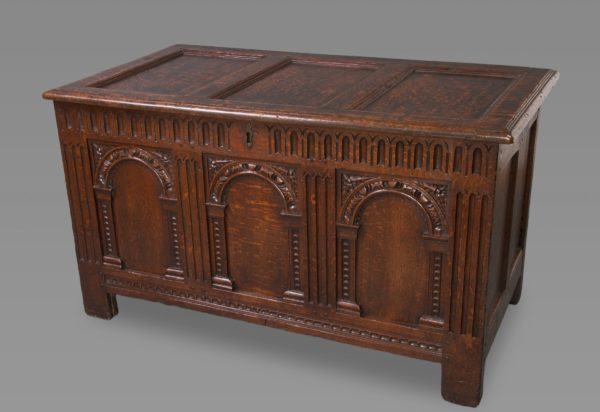 Exceptional Elizabeth I Carved Oak Coffer
Inventory Number: : 120-118

Price: $ 18,000

Height: 28 inches

Width: 49 inches

Depth: 25 1/2 inches



For more information please contact us
TELEPHONE. 917 414 1827
EMAIL. [email protected]


www.michaelpashbyantiques.com
© Michael Pashby Antiques.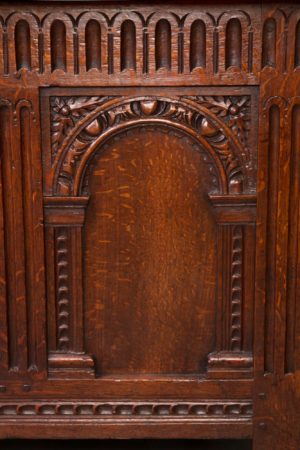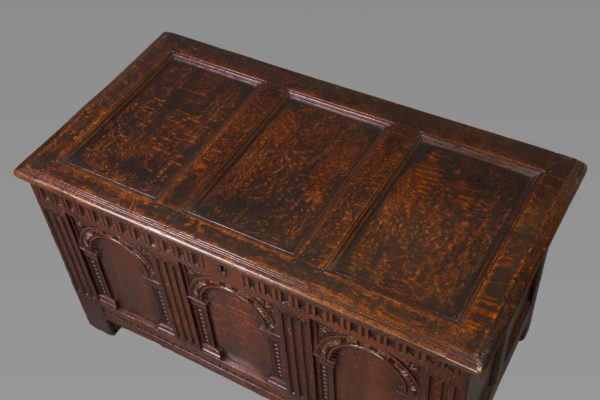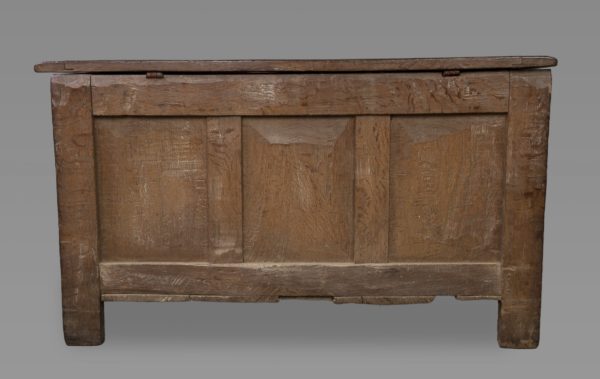 DESCRIPTION
A really superb late Elizabethan coffer of exceptional color and original condition retaining its interior till. With a triple-paneled hinged lid above a triple-paneled arch-carved front, nulled top rail, stop-fluted uprights and gauge carved base rail. The carving to the front panels is reminiscent of the carving to early 16th century panels as the Renaissance began to influence Northern Europe. Although the lock, plate and escutcheon are replaced this coffer is in extraordinarily original condition with good dry timbers to the interior underside and rear. A wonderful piece and rare survival.
English c.1600