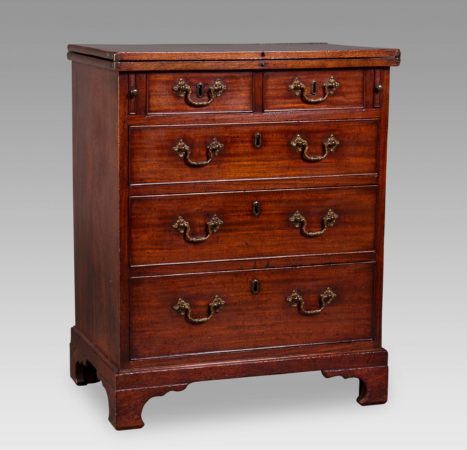 A George III Bachelor's Chest of Diminutive Proportions
Inventory Number: : 150-115

Price: $ 32,000

Height: 30 inches

Width: 24 inches

Depth: 15 inches



For more information please contact us
TELEPHONE. 917 414 1827
EMAIL. [email protected]


www.michaelpashbyantiques.com
© Michael Pashby Antiques.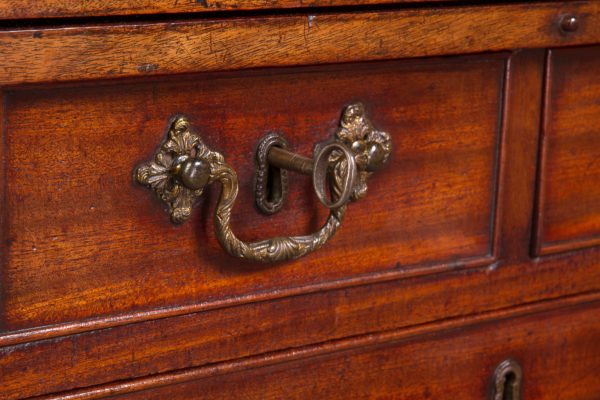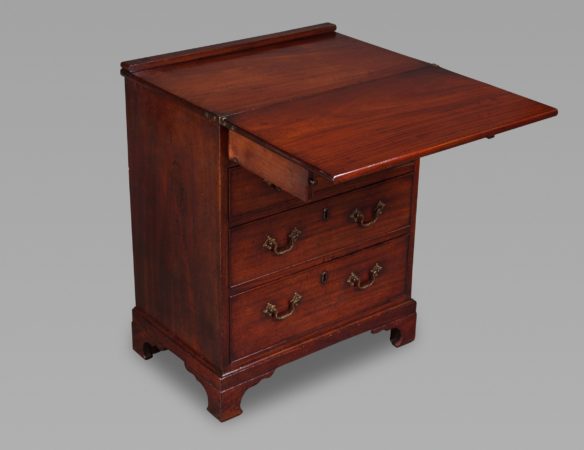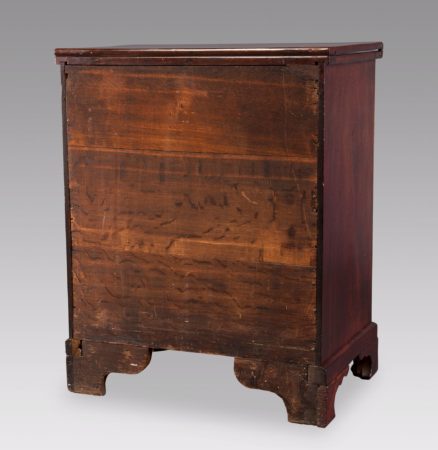 DESCRIPTION
An extremely attractive mahogany bachelor's chest in completely original and unrestored condition. This chest is twenty four inches wide and only fifteen inches deep, and is of the highest quality with superb timbers, original feet and all the original brass fittings including the key. As an indication of its quality, all the drawers are lined with oak and it has the unusual feature of a fitted top which we have not seen on any other example. The brass work is of the highest quality. An extremely desirable piece.
English c.1770